Lash like a PRO
APPLY LASHES IN MINUTES FOR A LOOK THAT LAST 5+ DAYS
This section doesn't currently include any content.
BOND
Apply a light coat of lash bond underneath the base of natural lashes, wiggle the micro mascara wand side to side.
LASH
Now apply a light coat of lash bond on the band of each lash segment. Depending on the shape and size of the eyes, you will use either 4 or 5 lash segments per eye.
PLACEMENT
Place each lash segment underneath the natural lash, 1-2 mm away from the waterline. Apply the inner and outer corner lash segments first. Then fill in the middle section by slightly over lapping each lash segment.
FUSE
Once all lash segments have been applied, use the Fuse wand to press down and sandwich "fuse" the natural lash, adhesive, and lash segments together.
CUSTOMIZE YOUR WAY TO GORGEOUS LASHES
Tutorials
Discover More
LASH SEGMENTS COME IN DIFFERENT STYLE AND LENGTHS TO GIVE YOU THE FLEXIBILITY OF CREATING YOUR OWN STYLE. DEPENDING ON THE SHAPE AND SIZE OF THE EYES, YOU WILL USE EITHER 4 OR 5 LASH SEGMENTS PER EYE.
CAT EYE STYLE
10mm length - Inner corner
12mm length 
12mm length
14mm length
16mm length - outer corner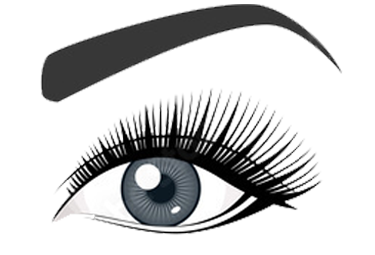 NATURAL STYLE
10mm length - Inner corner
12mm length 
12mm length
12mm length
12mm length - outer corner
DOLL STYLE
10mm length - Inner corner
12mm length 
14mm length
14mm length
14mm length - outer corner
Lash Removal &
Reusable
The DIY Lash segments are as easy to remove as they are to apply. To remove lashes, simply add oil-based make-up remover or Micellar water on a lint-free cotton pad. Hold on to your eyelashes for approximately 30-60 seconds. With a gentle rub, your lashes should slide right out.
If you still feel any resistance,  apply coconut oil or baby oil to your lashes and gently massage to loosen the adhesive to ensure no damage is done to your natural lashes.
Pro Tip: Still have adhesive residue?
Apply coconut oil to your natural eyelashes overnight.
Lash segments are reusable up to 3x with proper care. Simply soak lashes in a cup with Micellar water for 1 hour, and remove adhesive with a Q-Tip, or use a wet paper towel to glide the adhesive off. 
Comb lashes with a spoolie and  VOILA!
Lashes are ready to be reused.
Aftercare Lashes
Cleanse daily with our lash cleanser, designed to clean your lashes and remove daily makeup

We suggest applying lashes on "hair wash" days, after showering

Fuse lashes daily for longevity

Avoid using waterproof eye makeup

Avoid oil-based products on the eyes as this will loosen the adhesive

Long exposure to steam and water will loosen the adhesive so remember to fuse daily