5+ DAYS WEARABLE
|
DAMAGE-FREE
|
SWEAT-PROOF
|
HYPOALLERGENIC
|
REUSABLE
Trending Now
Best Sellers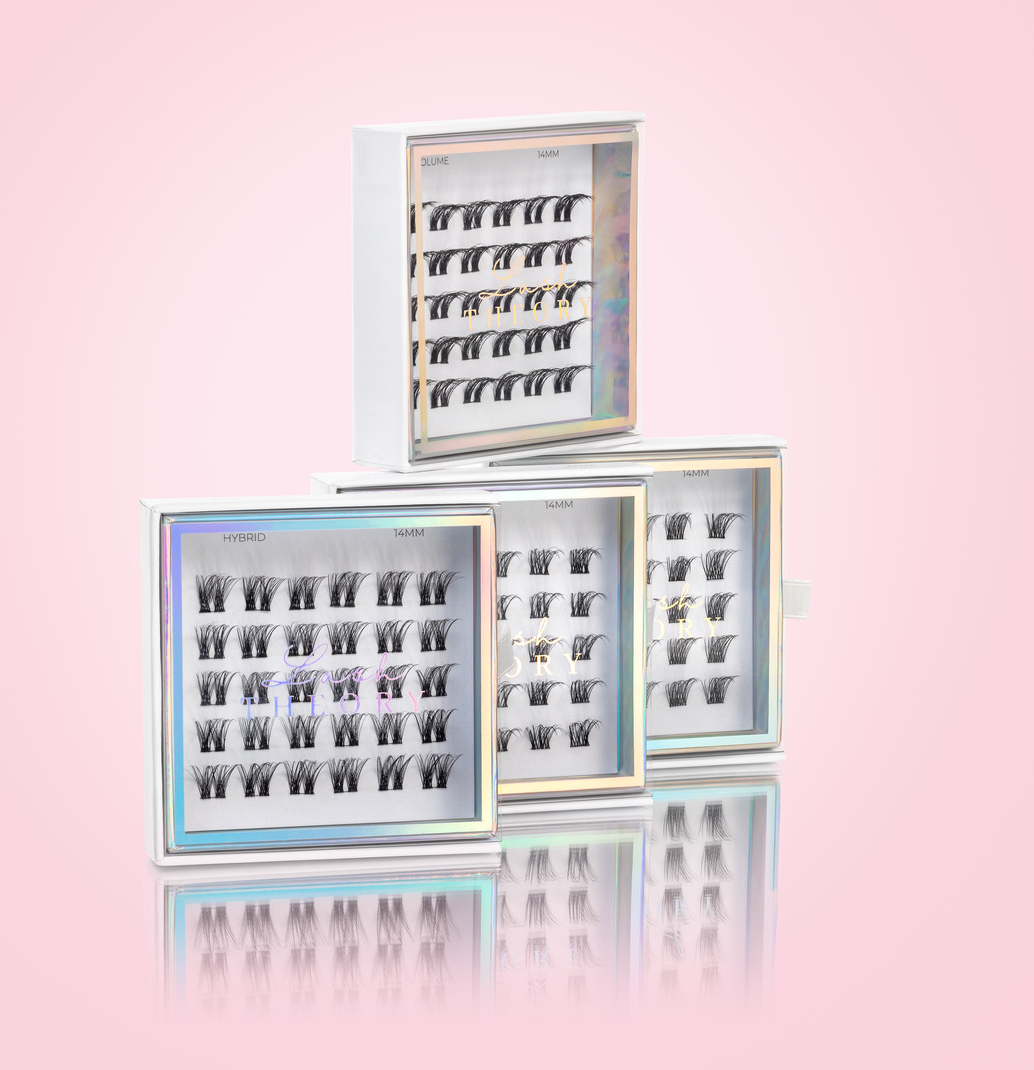 Shop Lashes
Revolutionizing
The false lash Industry
It's time to say bye to your Lash Tech!
A new innovative DIY lash extension system that allows you to apply lashes yourself, customize your style and wear the lashes for 5-7 continuous days without damaging natural eyelashes.
Each lash segment is be applied underneath the natural lash for a seamless 3D look. Achieve full and beautiful-looking lashes, every single time. Guaranteed to compliment every eye shape!
Lash like a PRO
APPLY LASHES IN MINUTES FOR A LOOK THAT LAST 5+ DAYS
CUSTOMIZE YOUR WAY TO GORGEOUS LASHES
Tutorials
Reviews
I had been getting lash extensions for years. These are so easy to apply and give me the same look without the constant appointments and cost a fraction of the price! Will definitely order again!

Cynthia
I love how easy these are to put on and that you can wash and reuse them. I also love that they dont pull out your natural lashes

Kirsten
Lashes at easy to put on! I get tons of compliments. Last for 7 days with very minor touch ups. I am obsessed with lash theory.

Sarah
As someone who cannot put on false eyelashes I was not expecting to be able to apply lash theory but I actually did it :) super easy to use and lasted 5 days. Felt super glam. I'm addicted.

Salsa
Most important… it works!! The lashes stay on & look great!! U can create many styles! Interchangeably

Very affordable.

Linda
So easy to do! Hardly any learning curve except less is more when it comes to the bond!

Colette
I've literally had them last two weeks looking beautiful the whole time.

Jocelyn
So light weight that i forget i have them on.

Sarah